---
Water Transport Tank for use in Pickup Trucks
Question: (Fredericton, Canada) I am looking for a water transport tank to move water on a truck.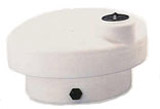 I am looking for something that can fit in a truck that is 18' long. That tank should not be more than 92" in diameter and not more than 8' in height. I am looking for a gallonage between 100 and 200. Do you have a tank for this?
Answer: Thank you for contacting us! We have a few different tanks that might be able to work for the type of transportation you require. Depending on how many gallons your need, there are several different options you can choose from. The first option would be the Plastic Pickup Truck Tank. This plastic tank is designed specifically for transportation on the back of trucks and comes in a 210 gallon capacity. The height for this tank approximately two and half feet and its diameter sits at approximately 50".
Advantages of using this style transportation tank include some of the following:
FDA Approved Resin: Allows you to safely store drinking water.
Low Profile: Provides better rear view vision for safe transportation.
Fits in both Mini and Full Size Pickup Trucks
UV Stabilized: Can be safely used in outdoor conditions.
Made with Linear Polyethylene: Safe for potable water and many chemicals
No Seams: Helps prevent leaking
Another great choice for the transportation is our Rectangular Plastic Transport Tanks. These self-supporting units sit firmly on the back of trucks for quick movement around most locations. These tanks come in both a 100 and 300 gallon model with the following dimensions:
100 gallons: 42" L x 26" W x 26" H
300 gallons: 60" L x 60" W x 32" H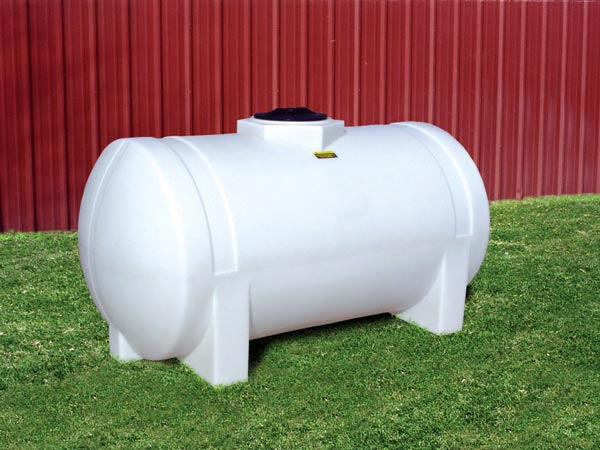 Customers have also used some of our plastic leg and horizontal tanks for transportation of water around facilities. Like the tanks shown above, these units work to be self-supporting through their use of leg supports. To help keep these tanks stable during transport, grooves have been molded into the tank for use with bands and skids.
Regardless of which style water transport tank you choose, all will give you some great benefits including:
Safe Storage of Drinking Water
Self Support
Great for Use in Outdoor Applications
Capable of Handling Many Chemicals
---