---
Become a Plastic Water Tanks Vendor
Plastic Water Tanks Vendor Information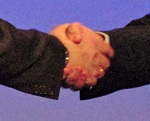 Become a Plastic Water Tanks Vendor and join the Plastic Water Tanks family! We specialize in tanks for liquid storage including our large variety of Plastic Tanks, Collapsible Tanks, and Fiberglass Storage Tanks.
Through our industry partnerships we stock erosion control and pollution clean up products across the United States. Our global partners can service your needs wherever your business may take you, ensuring complete water pollution solutions and environmental compliance products.
Plastic Water Tanks offers direct pricing to contractors/retailers, as well as preferred pricing to stocking/distribution and reseller networks. Tell us a little about your company and which products you would like to stock and our team will be in contact with you regarding opportunities.
Questions? Call Us at +1-863-261-8388 or E-Mail us today!