Water Buffalo Trailers and Transport Tanks
500, 1,000, and 1,600 Water Buffalo Tank Trailers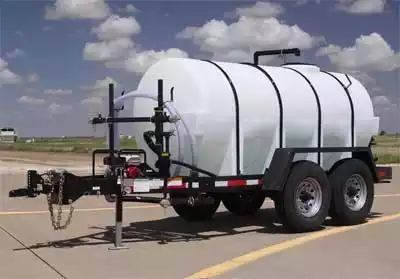 Our water buffalo trailers are among the best on the market and feature a host of standard (and custom) features with several shipping points to keep delivery convenient and economical. If you need assistance selecting from our wide-variety of water transport tanks for sale, our experts can help. What's more, our USA-made water buffalo trailers are durable, well-built, and guaranteed.
For a wide selection of quality-made water buffalo trailers and transport tanks, for sale at a price that will satisfy your budget, contact us for a free estimate.
Water Buffalo Trailers Sizes and Capacities
Our water buffalo trailers and transport tanks are available for sale in the following sizes:
Water Transport Tanks For Sale: Delivered Ready-For-Use
In addition to fitting the water buffalo trailer's features to your specific job site requirements, your trailer will arrive DOT-compliant for safe use on public roadways, and turnkey (ready for use) with no assembly needed.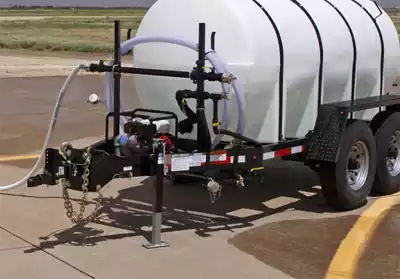 Our water storage tanks on trailers are built for safety and convenience. Just a few of the available options include:
LED safety lights (front and rear), electric brakes
Anti-slip diamond tread fenders and decking
Reinforced trailer mounting, for safely securing the water tank on the trailer
Heavy duty channel iron frame, dual enamel coating
Tandem axels and full sized radial tires with EZ-Lube hubs
(spare tire and mounting available upon request)
Poly tank UV-coating and color choices for longer-term water storage
Ask for a full list of water buffalo trailer options, features, and specifications.
Portable Water Tanks with Hose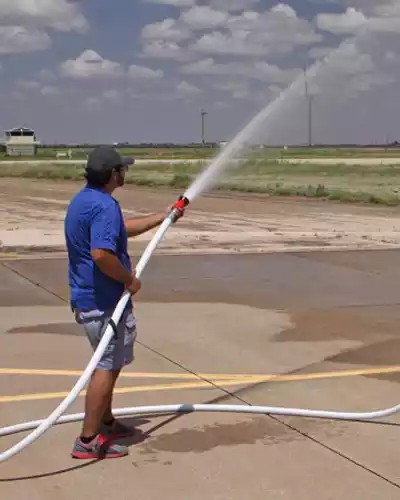 Our portable water tanks come with hose options for convenient filling and hassle-free spraying. The standard water buffalo tank/trailer package includes a 25' fire hose, nozzle, and fittings for high volume use. A port that's designed specifically for use with a standard garden hose (for low volume) is also provided. The Honda engine and pump is well-known for its reliability and makes quick filling (and spraying) a breeze.
Portable Water Tanks Hose (standard) Features include:
Honda engine and Tsurumi pump for power filling and spraying (ask us about HP options!)
Fire hose (25 foot), additional hose lengths available upon request
Quick fill port and kit (for high pressure water sources)
Hose bib (for lower volume spraying applications)
Suction fill kit (strainer for use with open water sources and fire hydrant adapter)
Adjustable galvanized spray bar, with 25 foot spray swath
Questions water buffalo trailers? We can help! Call the Plastic Water Tanks sales team at +1-863-261-8388 or fill out our quote request form to discuss your requirements.
Other Water Transport Tanks for Sale
Water transport tanks come in a wide variety of options and styles, to suit every project's need. Whether for the job site, farm, arena, remote area, or residential application, we have a water transport tank to fit your project's specific needs.