---
Horizontal Water Tanks
Question: (Fairfield, Connecticut) I am looking for horizontal water tanks that I can use to store and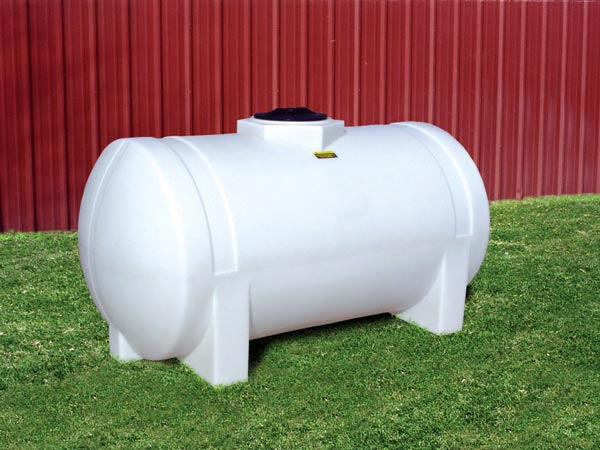 transport my materials. Do you have this kind of tank in plastic?
Answer: Thank you for contacting us! We do have a wide variety of plastic horizontal tanks you could use to store and transport liquid materials. Choosing a style depends your preference and storage requirements. The first horizontal plastic tank to consider is the Plastic Leg Tanks. The style tank gives you a horizontal tank that is completely self-supporting for easy storage and transport.
Questions? We can help! Call our team at +1-772-646-0597 or fill out our quote request form to discuss your requirements.
This storage tanks has some of the following features:
Capacity: Available sizes range from 125 gallons to 800 gallons.
Molded in Legs: Having legs built into the tank gives the unit more stability that helps keep it stable during transport.
Built-in Tank Grooves: The grooves in this storage tank gives you built-in space for placing stainless steel bands or hoops. Use with bands increase stability during transport.
An extremely similar tank is the Round Horizontal Storage Tanks. This tank is built with the same style of horizontal tanks with legs, bands, and complete support. The main difference is that this tank gives you a capacity range anywhere from 15 to 1300 gallons. Another excellent choice for liquid transportation is the Elliptical Horizontal Plastic Tanks. These large units come in sizes ranging from 200 to 4035 gallons for large or small liquid transport.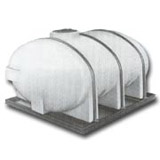 As opposed to the horizontal water tanks above, an elliptical tank has some of the following advantages:
Lower center of gravity for increased stability
Available with skids for added stability
Can store larger amounts of liquids
---